Ms. Kimbala 50th Birthday Shopping Excursion
Winter 2019 Getaway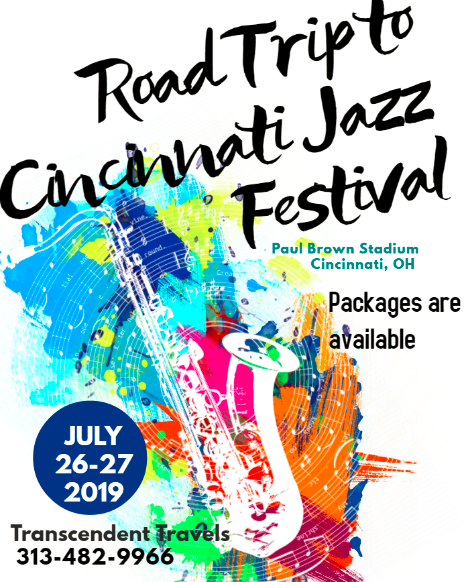 Cincinnati Jazz Fest 2019
❮
❯
Tina,
In August, 2017 my husband, mother-in-law and myself put our five-day vacation travel plans to Mackinaw City (in upper Michigan) in the hands of Tijuana Brown and it was an outstanding experience. This was our first visit to upper Michigan and the recommended hotel of the Baymont Inn was the perfect location! -- five minutes from downtown Mackinaw City with all the souvenir shoppes, restaurants, the pier to Mackinaw Island, fantastic daily continental breakfast and local casino. I highly recommend Transcendent Travels. You tell 'em what you want and you get more than you ask for. Excellent service!!
Samantha Washington,
I've used Transcendent Travels for previous travels and I can't express enough how much I enjoy working with them. I?t's sometimes hard to find a travel agent that will work with a me because I? am a young adult. But my agent Tijuana Brown has never let that stop her from helping me accomplish my travel goals! I am currently in the process of planning a cruise to Mexico, and despite how difficult I have been with getting the details down Transcendent Travels has worked with me through it all! I would never think of going anywhere else to plan a trip!!
John T Childs II,
Transcendent Travels is so amazing when you need a trip put together and you will be sure everything is done on time and within all the specifications you asked for... I went to Ocho Rios, Jamaica and had a blast she even checked on us while we were there to make sure everything was to satisfaction... I will always continue bringing all my travel needs to Transcendent Travels